Need maintenance performed on your car, but you are short on time?
Check out our
Service Express!!
Services performed:
Oil and Filter Change, 
Tire Rotation with Brake Inspection, 
Tire Wear and Pressure Check, 
Battery Test and Replacement, 
Air and Cabin Filter Replacement, 
Wiper Blades Replacement, 
Coolant and Fluid Level Checks 
and Top Offs, 
Replace Exterior Bulbs, Brakes and Tire Replacement!
Service Express is a new way to have your vehicle maintenance performed at your convenience!
Can they do my factory service?
Express technicians are factory trained in vehicle maintenance needs!
*Manufacturer programs not represented in this facility cannot be claimed by Service Express.  Factory maintenance programs must be completed by the facility representing the brand. Service Express can perform all required maintenance on ALL makes and models.
Can they service all vehicles?
Service Express performs maintenance on all makes and models that we sell and even some we don't!
How do I get to Service Express?

Our Service Express is location is at....
Toyota, Kia, Volvo, VW and Audi Dealership 
370 Elmira Road Ithaca, NY 14850
How to get to our Service Express at 370 Elmira Road...
When driving South on Elmira Road (Rt 13), enter the dealership at the first drive on your right.
When driving North on Elmira Road (Rt 13), enter the dealership at the second drive on your left.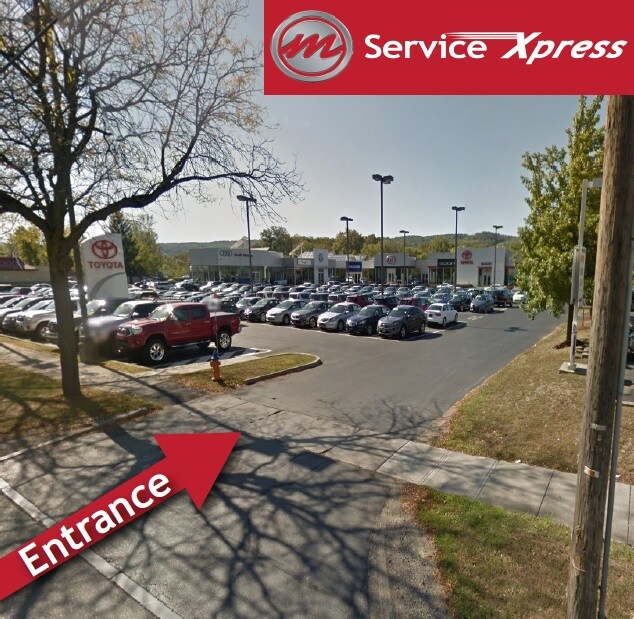 While driving on the dealership lot, drive to the back of the dealership and park in the stripped area (labeled below).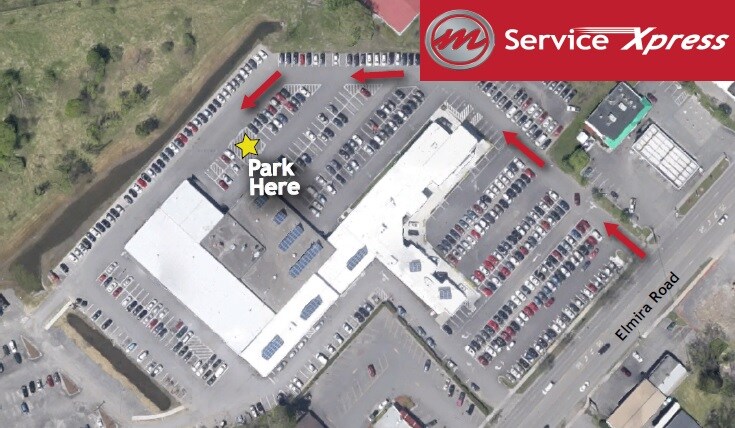 No Appointment Necessary!!!!